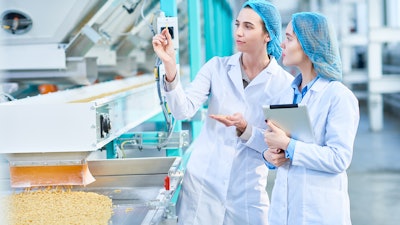 MasterControl
Digital transformation efforts are picking up in various manufacturing areas, yet a critical gap often remains where workers on the production line still rely on manual, paper-based systems to track manufacturing processes and data. More than 80% of frontline manufacturing workers still use paper-based processes to perform and track their work, according to a 2021 survey.
These outdated analog processes and systems on the factory floor often fall short in ensuring product quality because data is trapped on paper or in disconnected systems, making it difficult to track quality events and nearly impossible to make informed decisions.
Quality issues during production can be devastating, resulting not just in shipping delays, but also product recalls, warning letters, consent decrees, or even harm to product users. The high-profile recall of Philips Respironics ventilators and sleep apnea machines illustrates the potential implications of product quality failures. The ever-expanding recall debacle that began in mid-2021 and continues in 2023 has included millions of recalled devices, consent decree talks with the U.S. Department of Justice and the Food and Drug Administration (FDA), and hundreds of reports of deaths.
The risk of quality lapses in manufacturing makes it crucial that quality in manufacturing be made proactive rather than reactive. A modern manufacturing execution system (MES) solution with digital production records is the missing link, able to ensure quality at every step of production.
Digital Tools to Improve Data Quality
A modern MES solution with digital production records provides a fully paperless, error-reducing system to proactively track and manage production data that affects product quality.
For example, line workers can use a connected MES solution to easily capture all entries on a production record in real time, with automatic data-integrity checks ensuring the data is entered completely and correctly. A robust solution serves as a good documentation practice (GDP) guidance system for better data integrity – or quality of data – with integrated prompts that:
Guide operators through work instructions using proper GDP.
Enforce numeric limits and thresholds.
Ensure operator training records are always current.
Navigate corrections and signatures using GDP.
Inform operators of related open deviations.
Automated, real-time quality review at every step of production helps ensure that batches/lots are right the first time. Because reviews happen during production and most errors are corrected in real time, reviewers can focus on easily identifiable exceptions to defined processes. This eliminates the need to manually sift through papers to fix errors after the production run and, ultimately, accelerates the time it takes to release the product to market.
Digital Connectivity to Improve Data Access
Deviation management is a prime impact area for integrating quality and manufacturing. Manufacturers must track and control any minor, major, or critical departure from an approved instruction, procedure, established standard, or specification, and any deviation from the required steps must be dealt with appropriately.
Relying on manual, paper-based systems limits manufacturers' ability to track manufacturing changes, identify quality events, and take corrective action in real time. Slow detection of planned deviations and high occurrence of disruptive unplanned deviations increase both the acceptable level of risk in production and the frequency of bottlenecks and downtime.
A modern MES solution with digital production records allows manufacturers to connect data sources and gain real-time work-in-progress visibility and traceability into the status of production lines, batches, lots, and operator performance. Real-time deviation-tracking tools allow manufacturers to integrate the recording, assessment, and approval of all deviations throughout the manufacturing process.
Deviations can be connected with production records, and deviations and corrective actions/preventive actions (CAPAs) can be launched directly from the production line. In-process deviations can be displayed to the right users at the right time, so the right people have the right data at the right time.
Greater Data Integrity & Access to Improve Product Quality
Improved access to shop floor data means manufacturers can quickly detect and deal with quality events, making quicker, more informed decisions about deviations, CAPAs, and nonconformances.
A pharmaceutical company estimates that optimizing production processes with MasterControl's light MES solution, Manufacturing Excellence, reduces total deviations related to data integrity by upwards of 30%. A nutraceutical contract manufacturer says 20% of deviations were caused by human error before implementing Manufacturing Excellence, and by reducing data input errors that create data integrity issues by 90%-100%, the modern MES solution allows better data to drive fewer deviations.
By improving manufacturing data integrity and access with a modern MES solution, organizations achieve other significant efficiencies, including 80% faster good manufacturing practice (GMP) record review and 30% faster product release.
In manufacturing environments where critical processes continue to rely on paper or other disconnected systems, quality is reactive rather than proactive. This reactive state exposes organizations to unnecessary risks that can result in product quality issues, recalls, warning letters, consent decrees, or even harm to users. However, when people on the shop floor have the digital tools to deliver quality at every step of production, then every person, step, and output of the production process is an opportunity to ensure quality.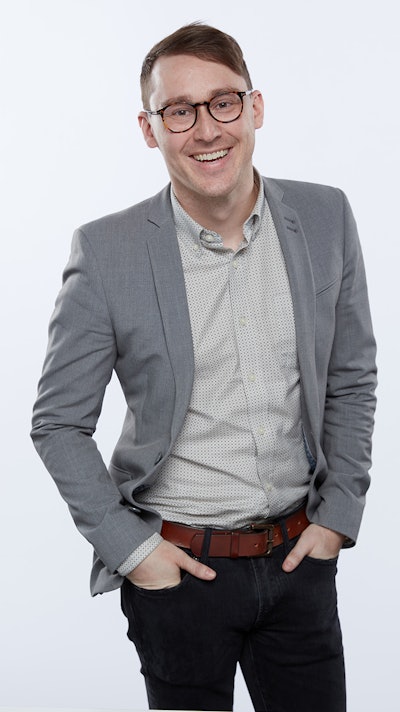 Brian Beckstead, Senior Product Manager at MasterControl, has been working in the software industry for eight years. From technical implementation to account manager and then product development, his focus is on bringing the right solutions to the right people at the right time. In his current role as product manager, Beckstead is focused on researching and developing MasterControl Manufacturing Excellence. He has been instrumental in developing the product's data analytics and third-party integration capabilities. Beckstead earned his bachelor's degree in information systems from the University of Utah.