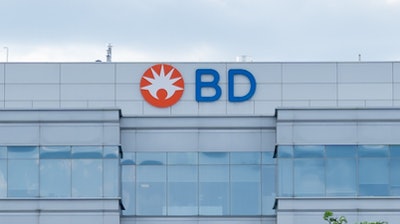 iStock
BD (Becton, Dickinson and Company) this week announced a collaboration with Labcorp to create a framework to develop, manufacture, market and commercialize flow cytometry-based companion diagnostics (CDx) intended to match patients with life-changing treatments for cancer and other diseases.
The agreement creates a framework for BD and Labcorp Drug Development to collaborate on flow cytometry-based CDx opportunities with pharmaceutical partners.
The two companies bring together capabilities that comprise an end-to-end solution for CDx development for the pharmaceutical industry. Their joint offering ranges from exploratory panel development to U.S. Food and Drug Administration (FDA) approval of diagnostic and IVD kit manufacturing and distribution.
Selecting the optimal first-line therapy for patients with cancer by using companion diagnostics can be critical to ensuring the best outcomes and time and cost savings.
Today's companion diagnostic tests commonly involve technologies such as immunohistochemistry (IHC), fluorescence in situ hybridization (FISH), polymerase chain reaction (PCR), next-generation sequencing (NGS) and imaging. Flow cytometry is an emerging technology in the field.