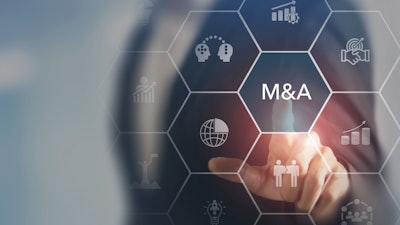 iStock
Boston Scientific today announced it has entered into a definitive agreement to acquire Apollo Endosurgery for a cash price of $10 per share, reflecting an enterprise value of approximately $615 million.
The Apollo Endosurgery product portfolio includes devices used during endoluminal surgery (ELS) procedures to close gastrointestinal defects, manage gastrointestinal complications and aid in weight loss for patients suffering from obesity. ELS provides a less-invasive alternative to open and laparoscopic surgery for patients with diseases in the gastrointestinal tract or morbid obesity, while providing the potential for quicker recovery and minimizing the risks of surgical complications.
"Endoluminal surgery is an emerging field and a core focus for our Endoscopy business," said Mike Jones, senior vice president and president, Endoscopy, Boston Scientific. "We intend to expand our global capabilities in ELS with the differentiated innovation that Apollo Endosurgery offers, and we will continue to focus on procedural adoption as well as professional education in this exciting space. This acquisition also enables us to enter a new adjacency – the endobariatric market – and deliver strong, continued growth across our business."
Apollo Endosurgery is expected to generate net sales of approximately $76 million in 2022, as a result of the expected growth in its endoscopic suturing system franchise, including its OverStitch™ Endoscopic Suturing System, OverStitch Sx Endoscopic Suturing System and X-Tack Endoscopic HeliX Tacking System.
In July 2022, Apollo Endosurgery received U.S. Food and Drug Administration (FDA) de novo clearance for its Apollo ESG, Apollo ESG Sx, Apollo REVISE and Apollo REVISE Sx Systems, the first devices authorized by the FDA for endoscopic sleeve gastroplasty (ESG) and endoscopic bariatric revision procedures. The company's endobariatric portfolio also includes the Orbera Intragastric Balloon for endoscopic weight management.
Boston Scientific expects to complete the transaction in the first half of 2023, subject to satisfaction of customary closing conditions. The impact to Boston Scientific's adjusted earnings per share is expected to be immaterial in 2023, and accretive thereafter. The impact to GAAP earnings per share is expected to be less accretive, or more dilutive, as the case may be, due to amortization expense and acquisition-related net charges.