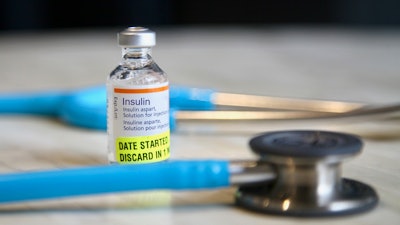 iStock
Insulet has acquired the assets of Automated Glucose Control, a company in Palo Alto, California focused on developing and commercializing automated insulin delivery technology.
AGC and Insulet entered into a license agreement and partnership in 2016 based on patents and other intellectual property that AGC had licensed from the Dr. Francis J. Doyle III laboratory at the University of California, Santa Barbara. The two co-founders of AGC, Dr. Jennifer Schneider and Dr. Thomas Peyser, consulted with Insulet with respect to the licensed technology as part of Insulet's development of its Omnipod 5 Automated Insulin Delivery system. Insulet paid $25 million for the acquisition of AGC's assets, which include the license from the University of California and other intellectual property.
"We've enjoyed a productive relationship with AGC as we developed Omnipod 5 and continue to make significant advancements in the development of automated insulin delivery technology," said Eric Benjamin, Executive Vice President of Innovation, Strategy, and Digital Products. "AGC played a critical role in facilitating the successful translation of research into industry by collaborating closely with Dr. Frank Doyle at the University of California Santa Barbara, and with Insulet. It is exciting to see technology come out of the research lab and mature into a commercial application that improves the lives of people with diabetes."
Insulet also announced a deal with Bigfoot Biomedical to acquire assets related to Bigfoot's pump-based automated insulin delivery (AID) technologies. Insulet paid $25 million for the acquisition, which includes certain Bigfoot patents related to pumps that may be used for AID therapy.
The transaction further strengthens Insulet's intellectual property (IP) portfolio and provides Bigfoot with additional capital to expand its Bigfoot Unity Diabetes Management System to more people in need of connected insulin injection support technologies. The transaction also includes fully paid-up licenses between the parties in their respective business fields with respect to the acquired patents and other Bigfoot patents.