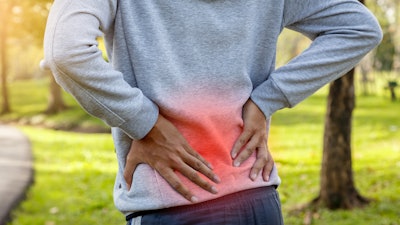 iStock
Boston Scientific today announced it has entered into a definitive agreement to acquire Relievant Medsystems, Inc., a privately held medical technology company that has developed and commercialized the Intracept Intraosseous Nerve Ablation System to treat vertebrogenic pain, a form of chronic low back pain. The transaction includes an upfront cash payment of $850 million and undisclosed additional contingent payments based on sales performance over the next three years.
The Intracept system is a minimally invasive, implant-free outpatient procedure. The therapy uses targeted radiofrequency energy to stop the basivertebral nerve from transmitting pain signals to the brain and is designed to improve function and provide long-term relief. In the U.S., there is an estimated population of approximately 5.3 million people living with vertebrogenic pain.1
″We anticipate this novel, clinically-backed technology can support our category leadership strategy while expanding access to care for individuals who need personalized treatment,″ said Jim Cassidy, president, Neuromodulation, Boston Scientific. ″Upon close, we look forward to working with the Relievant team to explore opportunities to bring this high-growth therapy to a wider population of people living with chronic low back pain.″
Boston Scientific expects to close the transaction in the first half of 2024, subject to satisfaction of customary closing conditions. Relievant is expected to generate sales in excess of $70 million in 2023 and to deliver year-over-year growth in excess of 50% in 2024. On an adjusted basis, the transaction is expected to be immaterial to adjusted earnings per share (EPS) in 2024, slightly accretive in 2025, and increasingly accretive thereafter. On a GAAP basis, the transaction is expected to be more dilutive due to amortization expense and acquisition-related charges.
"Today is an exciting step forward to shaping the future of chronic low back pain with Boston Scientific as a leader in the interventional chronic pain space,″ said Tyler Binney, president and CEO of Relievant. ″This is a testament to the exceptionally talented Relievant team and the innovative engine behind the Intracept system. Together with Boston Scientific, we can accelerate our journey to provide life-changing relief to patients by transforming the diagnosis and treatment of vertebrogenic pain.″