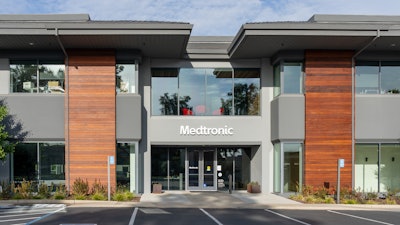 iStock
Acutus Medical announced a realignment of resources and corporate restructuring.
The company is implementing a shift in its business model to solely support the manufacturing and distribution of Medtronic's left-heart access products and to capture the value associated with potential earnout payments from Medtronic.
Under this new business model, the company will wind down the EP mapping and ablation business, including the AcQMap Mapping System, the AcQMap 3D Mapping Catheter, the AcQBlate Force-Sensing Ablation Catheter, the AcGuide Max 2.0 steerable sheath, and associated accessories. The company will support AcQMap procedures with a small group of therapy managers through November 30, 2023.
Acutus has begun implementation of a corporate restructuring to realign resources to support the left-heart access distribution business, which will result in reducing the company's workforce by approximately 65%. Restructuring actions are expected to reduce cash burn as well as ongoing operating expenses and are expected to be completed in the first quarter of 2024.
Post restructuring, Acutus will become a contract manufacturing business with the potential to generate positive cash flow over the next several years. Further, the company will continue to work with its strategic and financial advisors with the goal of maximizing the benefits of this new business model.
Going forward, the company's exclusive sources of revenue will come from the sale of left-heart access products at transfer prices specified in Acutus' existing distribution agreement with Medtronic and any fee-bearing transition services, with the Company's operating expenses and working capital utilized to support manufacturing, quality, and supply chain related activities as well as general and administrative functions.