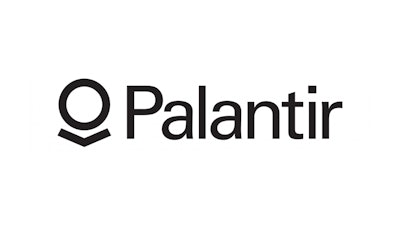 Palantir Technologies, a builder of operating systems, and Concordance Healthcare Solutions, a large, independent U.S. healthcare distributor, this week announced a partnership to power the first, fully integrated medical supply chain ecosystem – bringing together inventory and supply chain data from manufacturers, suppliers, distributors and providers into one cohesive, real-time system.
One of the biggest challenges in healthcare is the supply chain, and the root cause is the management of data associated with critical supply chain workflows.
COVID-19 exacerbated these long-standing issues, causing further shortages, back orders and extreme spikes in demand for certain products – highlighting the lack of visibility between healthcare supply chain partners.
Providers still face unpredictable availability and lead times for essential, life-saving supplies while manufacturers and distributors face unknown provider demand planning.
Palantir and Concordance partnered to build an ecosystem that can handle diverse data sets and disparate enterprise resource planning (ERP) tools, regardless of compatibility, to create one agnostic point of reference.

Powered by Palantir Foundry, the new ecosystem is accessible to any healthcare manufacturer, supplier, distributor, provider or government public health agency with a license.
The new supply chain platform will have access to live inventory data and supply chain signals within an actionable interface – meaning complete line of sight and proactive signals into supply chain information at each stage, from production, to point-of-care.
Palantir's information security also means that data is only viewable and actionable by those with the appropriate credentials. Issues like product back orders and substitutions, that historically could take hours of resources away from frontline staff, can be remedied within minutes. Ultimately, this improves patient care and reduces the burden on healthcare providers.
Access to the ecosystem requires a license and already consists of active members within the manufacturer and provider communities.
The ecosystem development is focused primarily on the foundational supply chain challenges that exist in the industry – enhancing visibility upstream and downstream to bring real-time information and data to users allowing for faster, more informed decisions. The partners plan to add additional workflows and logic to the ecosystem to dig deeper into the healthcare supply chain challenges that oftentimes expand beyond supply constraints.
Palantir's software is currently deployed in all areas of the healthcare value chain and beyond, including life sciences, pharma, biotech, clinical research and healthcare operations to help power better decisions to the world's toughest problems.