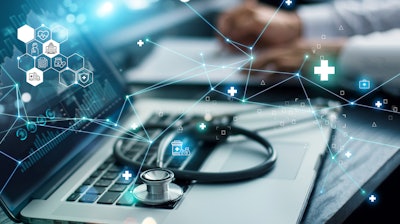 iStock
Translumina - a global developer and manufacturer of cardiovascular medical devices, implants and access products - appointed Indranil Mukherjee as Group CEO and Armin Kiser as Managing Director and Chief Operating Officer for the company's Europe operations.
Mukherjee is a veteran in the healthcare industry. In his most recent role as Managing Director at B. Braun Group in India, he turned around and delivered sustainable profitable growth, managing several product lines (across three production plants) and a team of over 2,000 colleagues in India.
"Translumina presents a unique opportunity to build a leading Global Med-tech company with a strong innovation culture and deep-seated roots in both India and Germany. I look forward to driving the next chapter of growth for the business that will involve bringing a further set of breakthrough technologies to patients around the world, together with a passionate and committed team at Translumina and supportive founders and shareholders," said Mukherjee.
Kiser has deep technical experience in the Med-tech industry encompassing six sigma, lean manufacturing and change management best practices. He was previously the Chief Operating Officer at Biedermann Motech, a developer and manufacturer of innovative implants and instruments for spinal and extremity surgery. Prior, Armin was site leader for Edward's manufacturing facility in Switzerland.
"Translumina presents a fascinating opportunity and intricate challenges. The company's audacious culture, growth mindset and committed team is a great fit with my values and aspirations and I look forward to building on our strong R&D and manufacturing foundation in Germany," said Kiser.