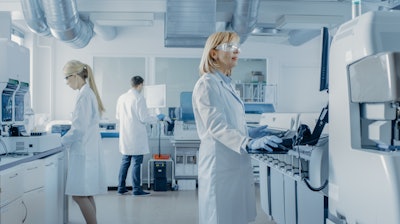 iStock
LabVantage Solutions, a provider of laboratory informatics solutions and services including LIMS solutions for labs, and Biomax Informatics AG, a software solutions and services provider, jointly announced today the closure of their merger agreement.
Customers will now have more confidence in mission-critical projects that depend on the contextualization of scientific data. This will allow for an acceleration of product development and deployment by managing the complexities of the research and design process.
The merger represents an alignment between the two companies' missions to drive software and services towards the digital transformation of life sciences, biomanufacturing and health care companies and research institutions, enabling the industry to benefit from and contribute to, collective know-how, experience and knowledge.