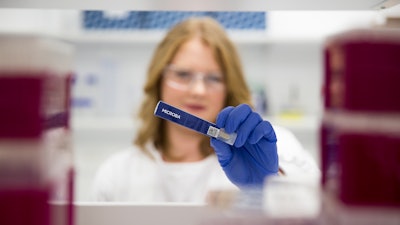 Microba
Microba Life Sciences announced that Sonic Healthcare has agreed to invest to acquire a 19.99% shareholding in Microba. In addition, Sonic is seeking to acquire options for an additional 5% equity position, subject to shareholder approval.
Microba and Sonic have also agreed initial binding terms for a strategic alliance to deliver Microba's microbiome testing technology into Australia, New Zealand, Germany, United Kingdom, Belgium, Switzerland and the United States.
The shares will be issued within Microba's existing placement capacity under ASX Listing Rule 7.1 and 7.1A. Following the issue of these Shares, Sonic will be a substantial shareholder, holding a relevant interest in 19.99% of the issued share capital of Microba.
Microba and Sonic have entered into initial terms of an agreement which enables Sonic Healthcare Limited and its subsidiaries to exclusively distribute Microba's microbiome testing products to its customers, including general practitioners and specialists, across Germany, Belgium and the United Kingdom for a period of 1 year commencing on January 31, 2023 with the intention to extend subject to finalization of full license and distribution agreements. The initial agreed terms also provide Sonic Healthcare Limited and its subsidiaries with non-exclusive distribution rights for Switzerland, the United States, Australia and New Zealand.
All license and distribution agreements will accommodate existing Microba service delivery and distribution arrangements. The full license and distribution arrangements are expected to be finalized over the coming months.
With the two companies' united strategic objectives to bring microbiome testing into routine healthcare, Sonic Healthcare's Group Chief Medical Officer, Dr Stephen Fairy, will join Microba's Medical Advisory Board, responsible for governing the medical and scientific direction of Microba's commercial activities. Dr Fairy will join a high-profile group of medical professionals on Microba's Medical Advisory Board comprising Prof. Ian Frazer (AC), Prof. Paul Griffin, Prof. Jake Begun and Dr Chris Hogan (OAM). Sonic will not currently seek a position on Microba's Board of Directors.