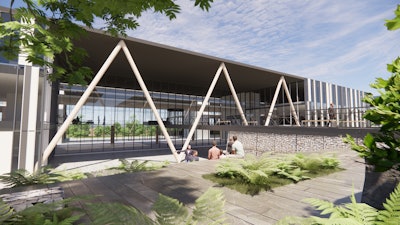 BioMed
BioMed Realty, a Blackstone portfolio company and provider of real estate solutions to the life science and technology industries, received approval of plans to deliver 600,000 square feet of purpose-built laboratory space in Cambridge. The company will deliver the new development on the 15-acre Cambridge International Technology Park site, which it acquired in September 2021.
In response to significant tenant demand in Cambridge, BioMed has assembled a pipeline that will deliver up to one million square feet of additional Class A space for life science companies while helping the UK reach its potential of becoming a 'scientific superpower.'
"BioMed remains committed to investing in the UK by providing the mission-critical space that is needed to bring life-saving products and therapies to market and ensure the UK's future success as a global leader in drug development," said Tim Schoen, BioMed Realty CEO. "Having engaged and worked closely with local stakeholders to bring our latest development forward, we can now deliver a scheme that will help advance Cambridge as a global home for research while supporting the local economy."
BioMed's new development, which is expected to create 2,700 jobs, will be one of the most sustainable in the region. It will incorporate a number of technologies to reduce energy consumption and improve water usage, resulting in significant carbon emission reductions.
The development is targeting a BREEAM Excellent score and a notable net gain in biodiversity. To meet increased tenant demand, construction could begin as early as the new year, with the first phase delivered in 2024.