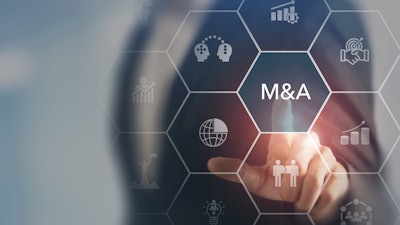 iStock
Aegis Sciences, a health care testing laboratory based in Nashville, Tenn., today announced its acquisition of the HealthTrackRx Toxicology line of business.
Aegis has provided science-driven drug testing and consulting services since 1990. The laboratory delivers evidence-based, clinically actionable information related to medication compliance, substance abuse, and drug-drug interactions through definitive testing of urine, oral fluid, or blood specimens.
"Clinicians need the diagnostic ability to detect the most relevant prescribed, illicit, and synthetic drugs that directly affect patient outcomes," said Dr. Frank Basile, Aegis Sciences Corporation CEO. "This acquisition provides the opportunity for Aegis to deliver the most comprehensive clinical toxicology testing available to more providers."
HealthTrackRx, a polymerase chain reaction (RT-PCR)-based infectious disease laboratory, was founded with a focus on clinical toxicology testing. Recently, the company has transitioned its growth strategy to infectious disease testing and combating antimicrobial resistance.