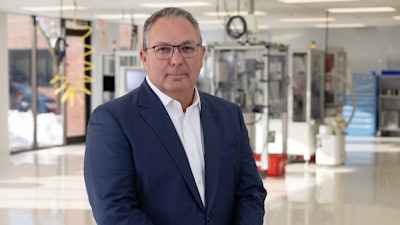 Intricon
Intricon, developer and manufacturer of medical devices powered by smart miniaturized electronics, has named Tim Deraney as vice president of global operations. Deraney replaces Dennis Gonsior, who retired from Intricon after 41 years with the company.
To Intricon, Deraney brings deep expertise in contract manufacturing in global, multi-site management; change management; and supply chain, logistics and planning leadership. He is certified in Lean, Six Sigma, and specializes in innovating processes, structures, and employee engagement.
Deraney joins Intricon from Medtronic, where he held various leadership positions for 22 years in engineering, manufacturing, and process development, most recently as senior director of global contract manufacturing and OEM contract management.
"Tim's leadership will be instrumental in meeting the dynamic and complex needs of customers in biosensors, electromagnetic sensors and navigation, and hearing health," said Scott Longval, president and chief executive officer of Intricon. "He will orchestrate operations across our global footprint."
Headquartered in Minnesota, the global epicenter of health innovation and care, Intricon has facilities in the U.S. and Asia Pacific, with nearly 250,000 square feet of manufacturing space, 1,000 employees globally, and produces more than 150 million device components and assemblies each year. It is recognized as a top supplier by two of the world's 10 largest medical device companies.