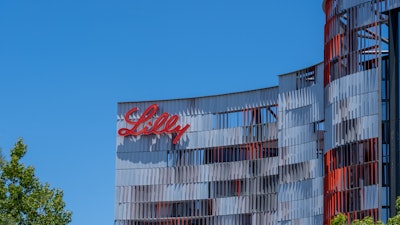 iStock
Eli Lilly and Company today announced plans to invest an additional $450 million and create at least 100 new jobs to expand its manufacturing capacity at the company's Research Triangle Park facility. The expansion includes additional parenteral filling, device assembly and packaging capacity to support an increased demand for Lilly's incretin products that treat diabetes.
Since 2020, Lilly has invested approximately $4 billion to new manufacturing facilities in North Carolina, including $1.7 billion for the development and expansion of its site at Research Triangle Park. The company anticipates initial production at Research Triangle Park to begin this year, with preparations for inspections by the FDA ongoing.
Since 2014, Lilly has introduced 18 new medicines for treating diseases like diabetes and cancer and aims to introduce several potential new medicines in 2023. This expansion will play a pivotal role in delivering supply of existing Lilly medications, while preparing to bring the next generation of medicines to patients worldwide.
"When companies already in North Carolina choose to expand here, it reaffirms our status as the best state to do business," Governor Roy Cooper said. "Our strong communities and our dedicated, well-trained workforce will help Lilly continue to succeed."
When fully operational in 2027, this phase of the project is expected to create at least 100 new jobs, primarily manufacturing personnel who will use advanced technology to produce incretin treatments and medical devices.
North Carolina's workforce has extensive experience in pharmaceutical manufacturing, and Lilly has established partnerships with local entities to ensure more people in the community have an opportunity to receive the education necessary to produce life-changing medicines. Through partnerships between Lilly, Wake Tech, Durham Tech and other local colleges and organizations, residents with high school diplomas or community college credits have an opportunity to refine their skills and earn the credentials needed to begin careers in pharmaceutical manufacturing.
As Lilly prepares for future growth expected from potential new medicines to treat diabetes, obesity, Alzheimer's disease, cancer and autoimmune conditions, the company anticipates further expansion of its global manufacturing footprint to ensure sufficient supply of medicine.