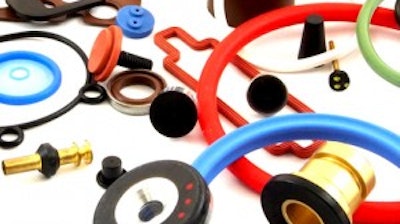 Precision Associates
Precision Associates, Inc. (PAI), a provider of sealing solutions and precision-molded rubber products, has achieved ISO 13485:2016 certification for medical device production.
The ISO 13485: 2016 is an international standard that details the requirements for a quality management system (QMS) specific to the medical device industry. To become ISO 13485 QMS certified, best practices in each step of a product's life cycle must be demonstrated through quality management processes, including manufacturing, service and delivery.
"Earning ISO 13485:2016 certification is a valuable achievement," says Bridget Hanson, vice president of sales and marketing at PAI. "It is a testament to PAI's commitment to the highest safety and quality standards for medical device contract manufacturing."
In addition to the recently expanded 130,000-square foot cleanroom, ISO 13485 certification further supports the growing demand for PAI's rubber parts manufacturing from current and new medical device and other customers. It also supports the company's liquid silicone rubber (LSR) injection molding capabilities. A popular material selection for medical device components because of its biocompatibility with body tissue, LSR is used to manufacture seals and custom parts for diabetes glucose monitoring, neuro stimulation, respiratory care, infusion therapy, catheters, drug delivery, pacemaker leads, implantable and other devices.