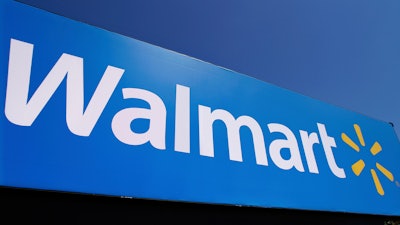 AP Photo/Seth Perlman, File
Walmart plans to add more than two dozen health care centers to some of its stores next year, as the retailer moves deeper into providing primary care and other services.
The company said Thursday that it will open 28 centers in 2024, mostly in Dallas and Houston. It also will expand into the Phoenix and Kansas City, Missouri, areas.
The new centers will be built inside Walmart Supercenters and offer primary and dental care, and behavioral health and audiology help, among other services. Walmart currently runs 32 centers and is adding 17 this year in Florida.
A spokeswoman said the centers will serve patients of all ages. But Walmart also is working with the health care giant UnitedHealth Group to provide value-based care to some people with Medicare Advantage coverage.
Those are privately run versions of the federal government's Medicare program mostly for people aged 65 and older.
Value-based care is an approach to medicine that is growing popular with bill payers like the federal government. It essentially rewards doctors for keeping patients healthy instead of paying them for every service they perform.
The idea is to help patients stay on their medications, control chronic health problems such as diabetes and avoid hospital stays and other expensive care.
Last month, CVS Health said it would pay $10.6 billion to buy the clinic operator Oak Street Health, which also specializes in value-based care.
Walmart opened its first health care center in 2019 and will be operating more than 75 health centers by the end of next year. The retailer runs more than 4,700 stores in the United States and 600 Sam's Club locations.