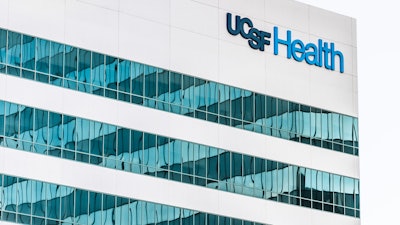 iStock
Thermo Fisher Scientific and the University of California, San Francisco (UCSF) will accelerate advanced cell therapies for difficult to treat conditions, including cancer, rare diseases, and other illnesses, from a newly opened cGMP manufacturing facility adjacent to UCSF Medical Center's Mission Bay campus.
The partnership between Thermo Fisher and UCSF, first announced in 2021, has the potential to demonstrate that having scientists, clinicians, and patients closer to a manufacturing site may expedite the development of breakthrough treatments. UCSF's initial focus at the facility will be on treatments for glioblastoma, multiple myeloma, and other cancers using updated approaches to CAR-T and CRISPR technologies. Therapies for other difficult to treat conditions will follow.
"Cell therapies represent a rapidly emerging field of biotechnology with tremendous promise for future therapeutic applications," said Michel Lagarde, executive vice president and chief operating officer of Thermo Fisher. "With a record number of cell therapy approvals granted in the last two years, and CAR-T therapies becoming earlier treatment options, we're in a golden age of biology, where new technologies and partnerships are evolving and transforming clinical care."
The San Francisco facility is part of Thermo Fisher's global pharma services network of more than 15 locations supporting cell and gene therapies. In this facility, Thermo Fisher offers UCSF, and other customers, process and analytical development capabilities, as well as clinical and commercial manufacturing services, for advanced therapies derived from either a patient's cells or from a donor source. Customers can also benefit from Thermo Fisher's drug development capabilities from discovery to clinical research to commercialization.
"UCSF is one of the top clinical sites for CAR-T treatment, and our scientists are leading the next-generation of CAR-T therapy development," said UCSF Chancellor Sam Hawgood, MBBS. "These approaches will be tested soon in patients with solid tumors like glioblastoma and later in other diseases, including autoimmunity."