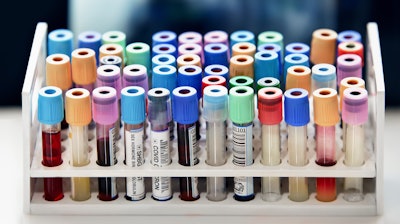 iStock
A new health care sector collaboration in Denmark will evaluate the feasibility of recycling used blood collection tubes to reduce medical waste as part of the participants' sustainability goals and Denmark's Climate Action Strategy.
The pilot program is a collaboration among BD (Becton, Dickinson and Company), Odense University Hospital, the Health Innovation Centre of Southern Denmark, Danish Technological Institute and GMAF Circular Medico/EcoFitt that will occur at the Odense University Hospital in Odense, Denmark.
The initiative models a circular economy, which reduces material use, redesigns materials, products and services to be less resource intensive, and recaptures waste as a resource to manufacture new materials and products.i
The collaboration is part of a broader effort to further progress toward Denmark's Climate Action Strategy, which aims to reduce the country's greenhouse gas emissions by 70 percent in 2030 compared to 1990 levels.ii
Used blood collection tubes are often considered a biohazardous and regulated medical waste, and in Denmark, they are currently disposed via incineration. This initiative will investigate steps involved in recycling the plastic tubes, which are made of very high-quality raw materials.
Ensuring safety and proper hygiene, followed by recycling and evaluating the quality of the plastic obtained are key focus areas of the pilot. The program is currently in an evaluation phase to establish basic technical feasibility and will move to the next phase later this year, with an ultimate goal of demonstrating reuse of plastics used in manufacturing blood collection tubes.
The pilot is being showcased at Christiansborg Palace in Copenhagen on May 9, 2023, as one of five selected projects that address how hospitals can call attention, resources and action to sustainability challenges being faced by the health care sector.
i.EPA: https://www.epa.gov/circulareconomy/what-circular-economy
ii.https://www.ccacoalition.org/en/partners/denmark#:~:text=The%20Climate%20Act%20sets%20a,be%20set%20every%20five%20years.