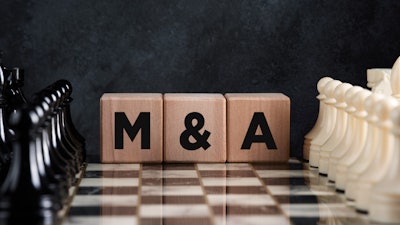 iStock
MINNEAPOLIS (AP) — A merger that would have created one of the largest health service companies in the Upper Midwest has been scrapped.
Minneapolis-based Fairview Health Services and Sioux Falls, South Dakota-based Sanford Health announced Thursday that they would not proceed with the merger they had been discussing since late last year. It would have created a system with more than 50 hospitals and about 78,000 employees.
This is the second time in a decade that the two companies considered a merger but failed to complete it, the Minneapolis Star Tribune reported.
The latest attempt drew fierce opposition at the University of Minnesota, which has a partnership with Fairview. The university sold its teaching hospital to Fairview in 1997 and opposed the idea of an out-of-state entity owning the University of Minnesota Medical Center in Minneapolis. The merged system would have been based in Sioux Falls, South Dakota's largest city.
Statements from the two companies' CEOs stated that without support from stakeholders, it was determined that the merger couldn't move forward.
The companies first considered merging in 2013 but met with strong political opposition.
Minnesota lawmakers this spring gave the state attorney general additional power to scrutinize health care mergers, including the Sanford-Fairview proposal.
The affiliation between Fairview and the University of Minnesota includes financial support from Fairview for the school's academic medicine mission. This agreement continues through 2026, but both parties have an option to signal by the end of this year if they want to end the partnership. Fairview has said the current agreements are not financially sustainable.