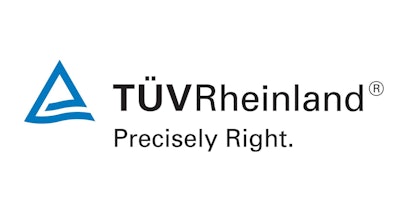 TÜV Rheinland North America last week announced the finalization of its expansive investments into U.S. testing, featuring the first preview of the state-of-the-art Technology and Innovation Center (TIC) in Boxborough, Massachusetts, alongside the relocation of its laboratory in Bentonville, Arkansas. The facilities, encompassing a total of 85,000 square feet, will be fully operational by the close of 2023.
The TIC Center is the company's most extensive product testing and certification lab in the Americas, equipped with cutting-edge technology to conduct tests and certifications for sectors including electrical product safety, medical device testing, EMC testing, robotics, semiconductor manufacturing, photovoltaic inverters and energy storage.
"North America is a significant part of our global strategy, representing a substantial market in advanced technologies and other key industries. This expansion demonstrates our dedication to growth in North America. We believe that maintaining our leadership requires ongoing investment in innovative facilities and services that meet our customers' needs," said Dr. Michael Fübi, CEO of TÜV Rheinland AG.
According to Jonathan Kotbra, VP of Products Americas at TÜV Rheinland North America, the multi-million dollar investment allows the company to extend its offerings, and help clients expedite time-to-market.
The Bentonville laboratory has added customer services with expanded test scopes, cutting-edge testing technologies and sustainable solutions. Services offered include toy testing, softlines and hardlines testing for substances of very high concern (SVHC), compliance with REACH, and other analytical chemistry-based regulatory requirements.