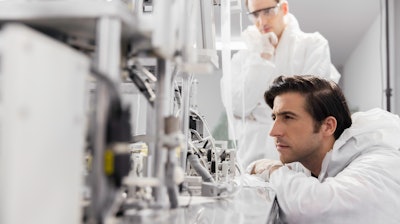 iStock
A new ASTM International standard will provide guidance to medical device manufacturers on the use of powder reuse in powder bed fusion manufacturing processes. ASTM's additive manufacturing technologies committee (F42) developed the standard, which is now available as F3456.
According to ASTM International member Matthew Di Prima, the new standard explains seven broad reuse schema that will give manufacturers information pertinent to regulatory bodies interested in understanding how powder reuse schemes affect medical device performance.
F3456 is the first standard to be developed by the F42's additive manufacturing subcommittee on medical/biological standards. The subcommittee welcomes wider engagement in developing standards on the use of AM material specification for medical applications.