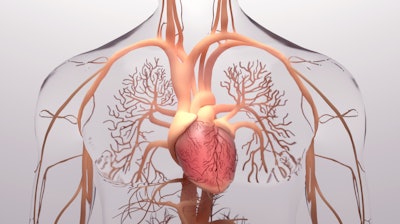 iStock
Implicity, a provider of remote patient monitoring and cardiac data management solutions, said it has raised $23 million in Series A funding led by new investors, Crédit Mutuel Innovation and Bpifrance.
Additional investors for the round include BNP Paribas Development and previous seed investors, Serena, XAnge and Karista.
This new funding comes just months after Implicity received FDA clearance for a novel AI algorithm that analyzes ECG episodes from Implantable Loop Recorders (ILRs).
"This financing round marks a new and exciting chapter for Implicity. With clinical staff everywhere wrestling with an increasing volume of data coming from the growing number of connected devices, the need for a universal remote platform is now widely recognized as paramount. Coverage of remote care sparked by Covid-19 set the scene. In order to democratize remote cardiac care, our mission is to provide healthcare professionals with the best technology available to scale and monitor all cardiac patients," said Dr. Arnaud Rosier, CEO and founder of Implicity.
The new funding will help speed the international rollout of Implicity's AI-based technology and cardiac data management solutions — enabling healthcare professionals around the world with a more holistic approach to caring for cardiac patients. Proceeds will be used to:
Increase the company's market presence in the US and support expansion into new markets
Develop additional medical device software to strengthen the technological leadership of the company
"We are very pleased to support the commercial expansion of Implicity's cutting-edge platform that enables cardiologists to provide more effective patient care by streamlining data across major remote cardiac monitoring devices," said Delphine Cardi, Investment Director at Crédit Mutuel Innovation. "The company is already on a strong growth path in the U.S. and Europe, and we look forward to building on that momentum as they continue to develop next-generation offerings that move toward the prevention of heart disease."
"We are extremely impressed by Implicity's current international market success. We believe the company has the potential to become a world-class leader in cardiac remote monitoring. This investment will help accelerate adoption across all regions in 2022 and beyond, particularly in the U.S. This is a very large market opportunity that cannot be overstated," said Chahra Louafi, Director of the Autonomous Patient Fund at Bpifrance.