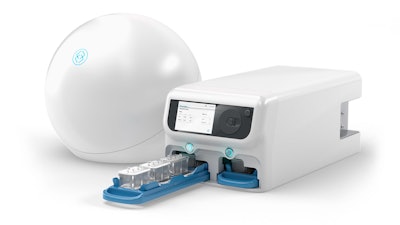 Emulate
Emulate, a provider of next-generation in vitro models, today announced its new colon immune cell recruitment application, enabling a human-relevant preclinical assessment of inflammatory bowel disease (IBD) drug candidates.
"With this new application, we now offer the only human-based research model shown to be capable of modeling colon- and inflammation-specific immune recruitment and downstream effects, providing researchers with unparalleled capabilities to investigate the mechanisms of IBD," said Emulate Chief Scientific Officer Lorna Ewart, PhD. "This comprehensive model will help IBD researchers, struggling to accurately model species-specific immune response, to better understand the complexity of immune response in IBD and the effects of novel drug candidates to treat this disease."
IBD is characterized by uncontrolled activation of intestinal immune cells, which results in a pro-inflammatory cytokine loop that leads to chronic intestinal inflammation, damages the intestinal barrier, and increases the risk of further complications such as fibrosis or cancer.
The Colon Intestine-Chip is a physiologically relevant model of the human colonic epithelial-endothelial interface, containing biopsy-derived human colonic organoids in the top channel and colonic human intestinal microvascular endothelial cells in the bottom channel. The cells are cultured in a dynamic microenvironment with organ-relevant mechanical forces—media flow to induce shear stress and cyclic stretch to emulate intestinal peristalsis—resulting in improved cell morphology and functionality and in vivo-like gene expression.
In this new immune cell recruitment application, researchers can perfuse immune cells through the vascular channel of the Colon Intestine-Chip in the presence of inflammatory priming stimuli and thereby model four key functionalities of immune response relevant to IBD in a single model: 1) inflammation- and gut-specific binding to vasculature under relevant shear forces, 2) migration through vasculature into colon tissue, 3) immune activation and downstream effector function, and 4) impact on colon tissue and barrier integrity.