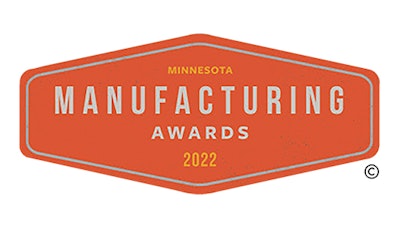 Intricon, a micromedical technology company that makes interventional, implantable and body-worn medical devices, has been named a 2022 Minnesota Manufacturer of the Year by the Minneapolis/St. Paul Business Journal. The Minnesota Manufacturing Awards program recognizes manufacturing companies that drive the region's economy.
The Manufacturer of the Year award honors manufacturing excellence at private or public companies in various categories. Intricon won the award for large companies with more than 250 employees.
Hundreds of companies were evaluated for the award using the following criteria: financial performance, effective business strategy, innovative approaches to internal operations, corporate training and manufacturing processes, job creation and retention and sustainable business practices.
Intricon's qualifications for earning the recognition included its global leadership in medical device manufacturing for products that enhance and save lives. Other highlights of its nomination included:
Intricon's recent Honor Roll recognition for gender diversity of executives and board members in the latest Minnesota Census of Women in Corporate Leadership
Winning the Medtronic Supplier Excellence Award -- one of 10 companies among 44,000+ suppliers
2021 record sales and revenue, despite the pandemic, supply chain challenges, and tight labor market
"The award is timely, given we are celebrating Intricon's 45th anniversary this year," said Scott Longval, CEO. Intricon was started in a vacant auto body shop by engineer and board member Mark Gorder.
Gorder and three co-founders pioneered the commercial application of electron scattering at the subatomic level of matter, and have expanded the application of microelectronics and mircotechnologies in the medical device industry.
Today, annual revenue exceeds $125M with more than 800 employees across three offices and six manufacturing sites – from Arden Hills, California, Singapore and Indonesia.