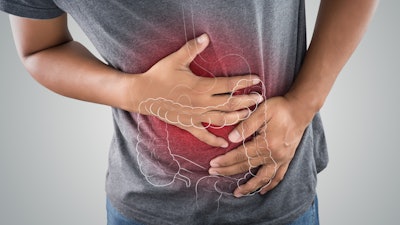 iStock
Vibrant Gastro, a medical technology company that developed a proprietary, drug-free treatment for chronic idiopathic constipation (CIC) in adults, today presented data results from its positive Phase 3 study at the 2022 Digestive Disease Week Conference. The data shows that Vibrant significantly improved complete bowel movement frequency, constipation symptoms, and quality of life in adults with CIC while providing a safe and well-tolerated safety profile.
Vibrant's drug-free mechanism of action is based on the scientific understanding that the circadian rhythm, otherwise known as "the biological clock," plays an important role in our biological digestive process. When the biological clock is out of synch, people are more likely to experience constipation. Vibrant's technology resynchronizes the biological clock through mechanical stimulation of the colon, likely leveraging the Gut-Brain connection, resulting in improved bowel movements, constipation symptoms relief, and better quality of life.
"Additionally, as we innovate in the gastroenterology space, we have the opportunity to help millions of CIC patients gain access to novel drug-free treatments that offer predictable, affordable, and effective choices to manage their frequent and bothersome symptoms," said Catherine Collis, Vibrant's CCO.
Based on the Phase 3 results, Vibrant has submitted its system to the U.S. Food and Drug Administration for clearance.