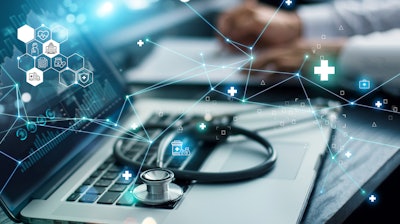 iStock
Medical device recalls rose to levels not seen in years during the first quarter of 2022, according to new data from Sedgwick, a provider of technology-enabled risk, benefits and integrated business solutions.
The company said the number of medical devices recalled increased by 2,624.9% and that average recall sizes exceed 1.5 million units, "a level witnessed only once before in the past 15 years."
Sedgwick pointed out the FDA's proposed rule to harmonize its Quality Systems Regulation and align U.S. medical device manufacturing standards with those of other nations will be the main regulatory focus this year.
"Although many experts agree this will make it easier for device manufacturers, there are still concerns about the rule's impact and the FDA's timeframe for implementation," the company said.
According to Sedgwick protection's latest U.S. product recall index report, more than 900 million units have already been recalled in industries including automotive, consumer, food and pharmaceutical during the first quarter of 2022. The company said no only does this mark the highest number of units recalled in a single quarter in the past 10 years, but it also eclipses average 'annual' figures recorded across this timeframe, too.
"While most business operations have adapted to the challenges associated with the ongoing pandemic, new challenges continue to emerge that put businesses at risk. Businesses may also find themselves overwhelmed with the threats to their reputation and their financial success with increased regulatory activity from agencies and lawmakers," said Chris Harvey, senior vice president at Sedgwick. "Companies should take every opportunity to evaluate and bolster their recall management, crisis and communications plans to ensure they are prepared for the next product crisis."