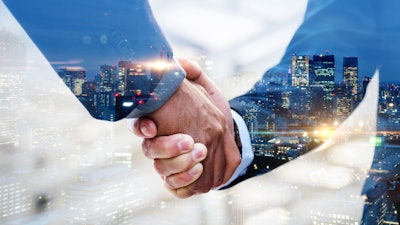 iStock
StatLab Medical Products, a developer and manufacturer of medical diagnostic supplies and equipment, today announced that it has acquired CellPath, a UK-based manufacturer and supplier of products and services focused on the histology and cytology markets. This addition of new manufacturing capabilities and established UK customer base both strengthens the core business and positions StatLab for international growth and market expansion.
Based in the UK, CellPath was founded in 1969 by Peter Webber as a histology consumables company known as Bethlehem Instruments, and expanded into equipment. Today, CellPath provides key products and services to both the cytology and histology market segments. With this acquisition, StatLab expands its reach into Europe, adds key injection molding manufacturing capabilities, and acquires proprietary products including the CellNass archiving service.
"We have long respected CellPath for their well-earned reputation of delivering innovative products that solve problems for labs, and are proud to welcome them to the StatLab family of brands," said Mike Karsonovich, CEO of StatLab. "Now paired with the strategic acquisition of UK-based equipment manufacturer Pyramid Innovation in 2021, CellPath's established European market position and complementary portfolio will empower meaningful international growth in the histology sector."
CellPath will continue operating in the same locations and under the existing leadership structure to prevent any business disruption.