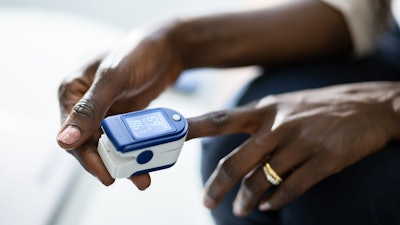 iStock
The FDA said it is continuing to evaluate all available information pertaining to factors that may affect pulse oximeter accuracy and performance.
But, because of ongoing concerns that these products may be less accurate in individuals with darker skin pigmentations, the FDA is planning to convene a public meeting of the Medical Devices Advisory Committee later this year to discuss the available evidence about the accuracy of pulse oximeters, recommendations for patients and health care providers, the amount and type of data that should be provided by manufacturers to assess pulse oximeter accuracy, and to guide other regulatory actions as needed.
Further details concerning the agenda, timing, and location of the Advisory Committee meeting will be announced in the coming weeks. In the meantime, the FDA recommendations provided have not changed. The agency said it will continue to keep the public informed as significant new information or recommendations become available.
Last year, the FDA issued guidance for the use of pulse oximeters, which have been increasingly used to estimate blood oxygen levels during the COVID-19 pandemic. The agency warned that multiple factors can affect the accuracy of a pulse oximeter reading, such as poor circulation, skin pigmentation, skin thickness, skin temperature, current tobacco use, and use of fingernail polish.