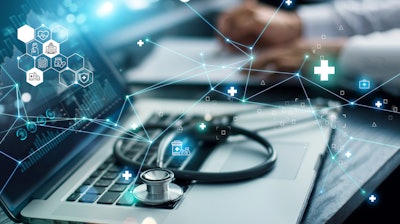 iStock
Biomerics, a medical device contract manufacturer in the interventional device market, has acquired Dependable Plastics and created a new division -- Biomerics Interventional Medical Plastics (IMP) Division.
Biomerics' IMP Division has operations in Fairfield, California, and Salt Lake City, Utah and is a full-service plastics component supplier to the interventional device market with a focus on robotic-assisted surgery.
Founded in 1983 by Harry Marquez and Emil Eger, Dependable Plastics is an industry leader in advanced thermoforming, liquid cast resin molding, and additive manufacturing. These capabilities, combined with Biomerics injection molding operations, will make Biomerics IMP a full-service plastics component supplier to the interventional markets. The acquisition marks Biomerics' second expansion into California, complementing their Micromachining Center of Excellence in Santa Clara, CA.
Biomerics IMP offers a variety of plastic component technologies including liquid cast resin, advanced thermoforming, injection molding, and additive (printed part) manufacturing. The division also offers secondary processes including pad printing, painting, shielding, and sub-assemblies. Biomerics provides design, development, and production services to help customers develop next generation robot-assisted surgery systems.
Biomerics IMP will be led by Brett Poole, who will transfer responsibilities from the founders over the rest of the year.