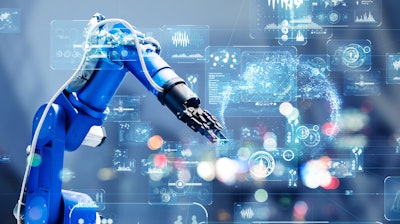 iStock
Arch Systems today announced $15 million in new funding led by Two Bear Capital and joined by new and existing investors including seed lead investor Uncork Capital.
Arch, founded by Stanford engineering PhDs, provides electronics and discrete manufacturers with an advanced analytics platform for factory-wide and multi-factory operations. On the manufacturing floor, the technology provides operational guidance to improve productivity, quality and maintenance. Across multiple factories, Arch automates global KPI alignment and delivers enterprises tools to drive data-driven action management both at in-house and contracted factories to maximize overall manufacturing performance.
"This new funding will accelerate our go-to-market motion both in our core area, electronics manufacturing, and in the adjacent area of high-tech manufacturing including defense and medical manufacturing. Two Bear Capital brings incredible expertise and insight into company building in the deep tech and networking space as well as our domain manufacturing markets. This is a rare and exceptional combination of expertise. We are excited to be partnering with them on this next phase," said Arch Systems CEO Andrew Scheuermann
The funding comes on the heels of significant growth at Arch with more than 300% year-over-year growth in business both in active analytics users and connected machines. The company is currently in an active hiring phase and launching two major products in the coming months – Action Management System, an enterprise control room designed around machine data signals and corrective actions for top floor to shopfloor rapid decision making, as well as Production Insights, an ArchFX Core offering that will make a subset of Arch's analytics developed on large enterprise data sets available to individual factories for the first time.