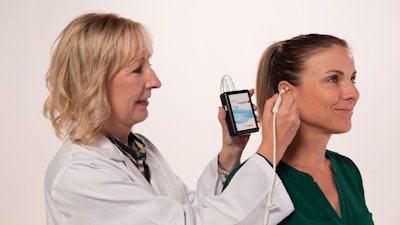 PRNewswire
DyAnsys has announced that Primary Relief, a percutaneous electrical neurostimulation device, has been cleared to treat pain following a Caesarean-section (C-section).
The percutaneous electrical nerve stimulator (PENS) system can be used for up to three days for symptomatic relief of post-operative pain following a C-section delivery.
"This device has been shown to make a difference for patients, effectively relieving pain without reliance on opioids or other analgesics. This is a significant advancement in providing options to women," said DyAnsys Chief Executive Srini Nageshwar. "We look forward to connecting with physicians and hospitals to providing this alternative to their patients."
The wearable, battery-operated device is designed to administer periodic low level electrical pulses to the ear over 72 hours from the activation of the device. The electrical pulses are delivered to branches of the cranial nerves on the ear through a wire assembly and stimulation needles.