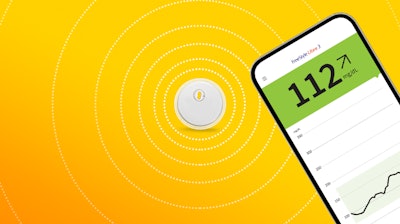 Abbott
Abbott announced new data from the Real World Evidence of FreeStyle Libre study showing the use of FreeStyle Libre, a continuous glucose monitoring system (CGM) significantly reduced the rate of hospitalizations due to acute diabetes events (ADEs) for people living with Type 2 diabetes on once-daily (basal) insulin therapy.
The retrospective study of the French national health claims database shows that the 5,933 people with Type 2 diabetes who were following a basal-only regimen and using the FreeStyle Libre system had 67% fewer ADE-related hospitalizations one year after initiating the FreeStyle Libre treatment. The data also show a 75% reduction in hospitalizations for diabetic ketoacidosis (DKA), a potentially life-threatening condition when glucose levels are too high for too long and ketone levels rise to dangerous levels in the blood, and a 44% reduction in admissions for severe hypoglycemia (low glucose levels). Further, the study showed sustained reductions in hospitalizations over a two-year period of FreeStyle Libre system use, regardless of whether the patients were under the care of a diabetes specialist or a general healthcare practitioner.
"The results of the RELIEF study highlight the value of FreeStyle Libre system in reducing serious diabetes-related events and hospitalizations among patients with Type 2 diabetes on basal-only therapy," says Professor Jean-Pierre Riveline, Centre Universitaire du Diabète et de ses Complications, Hôpital Lariboisière. "The reductions are similar to the results seen among the larger cohort of people with Type 2 diabetes who were receiving multiple daily injections, suggesting that FreeStyle Libre technology therapy should be proposed as part of individualized care for patients with Type 2 diabetes on basal-only insulin, not just people on intensive insulin therapy."