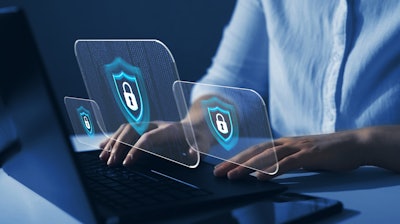 iStock
MedCrypt, a proactive cybersecurity solution provider for medical devices, announced its $25 million Series B funding round.
This round included strategic investments by Intuitive Ventures, Johnson & Johnson Innovation, and participation by institutional investors Section 32, Eniac Ventures, Anzu Partners, and Dolby Family Ventures.
"We're past the point of debating the need for improved healthcare cybersecurity and it's exciting to see the industry putting more time and attention into addressing this issue," said Mike Kijewski, MedCrypt CEO. "We're honored to be backed by some of the biggest venture funds in healthcare who understand and support our mission to provide proactive cybersecurity solutions that will help create a more secure future."
MedCrypt will use these funds to scale their cryptography, behavior monitoring, and vulnerability inventory products across various types of medical devices, from small devices like glucose monitors to hospital-based surgical robots. The funds will also be used to expand MedCrypt's engineering team to support the market's exponential increase in demand for medical device cybersecurity products and services.
MedCrypt currently provides enhanced security features and services for seven of the top 10 medical device manufacturers as well as startups and mid-sized companies. This round of funding brings the company's total to date to $34.4 million.