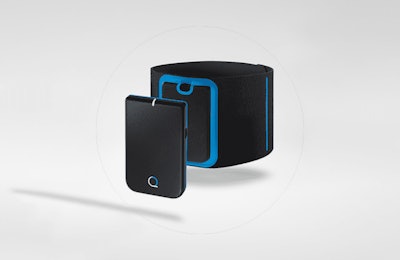 NeuroMetrix
NeuroMetrix announced the strategic launch of its Quell Fibromyalgia device through the Pathfinder Program. The company said Quell Fibromyalgia is the first and only medical device authorized by the U.S. Food and Drug Administration (FDA) to help reduce the symptoms of fibromyalgia.
The Pathfinder Program is designed to validate and further refine the commercial process for Quell Fibromyalgia in anticipation of a full commercial launch in Q2 of 2023. Pathfinder starts on December 1, 2022 and will be limited to 25 key-opinion leaders in fibromyalgia practice across the United States. The guidance of these key physicians will be significant to the Company's ability to effectively communicate the benefits of Quell to patients and healthcare professionals.
"We are excited to initiate the Pathfinder Program," said Shai N. Gozani, M.D., Ph.D., Chief Executive Officer of NeuroMetrix. "By partnering with these physicians, some of the most forward-thinking clinicians on the front lines of fibromyalgia, we will clarify our messaging and distribution process to increase market access and ultimately give patients the best chance of success with our technology."
Quell Fibromyalgia is a transcutaneous electrical nerve stimulation (TENS) device indicated as an aid for reducing the symptoms of fibromyalgia in adults with high pain sensitivity. The device may be used during sleep.
LimitationsThe sale, distribution, and use of Quell Fibromyalgia is restricted to prescription use in accordance with 21 CFR 801.109.
The Product labeling should be reviewed for a complete list of contraindications, precautions and warnings.