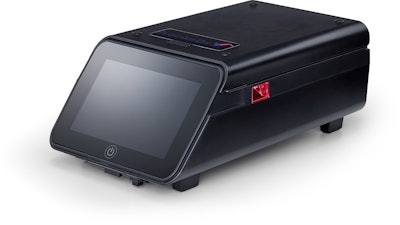 ProciseDX
ProciseDx has obtained FDA clearance of its ProciseDx instrument and C reactive Protein (CRP) test. Procise CRP gives quantitative determination of CRP levels in patient serum in fewer than 5 minutes. ProciseDx expects FDA clearances of additional tests in 2023.
A first FDA Clearance is an important validation of ProciseDx's new technology. ProciseDx has a menu of 5-minute gastroenterology and Therapeutic Drug Monitoring (TDM) tests available in Europe.
ProciseDx has obtained CE Marks and launched four gastroenterology (GI) tests in Europe. Already 30 ProciseDx instruments are installed and supporting patient care, with a further 50 sites working towards implementation. For the U.S. market, ProciseDx has submitted De Novo applications to the FDA for two TDM tests. Procise IFX measures infliximab (Remicade and biosimilars) and Procise ADL measures adalimumab (Humira and biosimilars).
ProciseDx expects to commercialize its GI and TDM menu in the US in 2023, launching with Procise IFX, Procise ADL and Procise CRP.
ProciseDx with its partner and shareholder, Biosynex S.A., also announced a licensing, commercialization and manufacturing agreement for Europe, Middle East and beyond. With immediate effect, Biosynex becomes responsible for supplying existing ProciseDx distributors for the region. ProciseDx Inc. retains all rights and responsibilities for US, Canada, China and Japan.