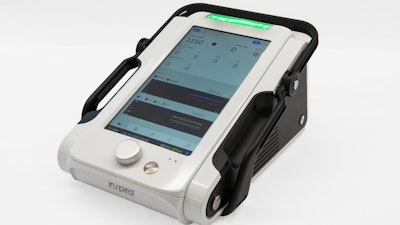 Inspira
Inspira Technologies announced today that it has begun the manufacturing process for the ALICE CPB (Cardiopulmonary Bypass) device to undergo the Verification and Validation phase prior to its planned 2023 submission to the U.S. Food and Drug Administration (FDA) for 510(k) clearance. If FDA clearance is obtained, the ALICE device production line will be extended for Low-Rate Initial Production (LWRIP), which is an important operational stage in developing infrastructure to support serial manufacturing, quality control and shipping. Additional units are expected to be assembled for the targeted future first deployments of the ALICE devices in the U.S. and Israel.
The ALICE device is being contract manufactured by an end-to-end solution provider that offers New Product Introduction (NPI) services to mass production capabilities for leading medical electronic device companies. This includes full turn-key manufacturing, full system integration, including PCB (Printed Circuit Board) manufacturing, assembly services, testing and packaging in facilities that meet Good Manufacturing Practices (GMP) compliance.
The ALICE device is intended to provide potential advantages in medical device design, including a large touchscreen and novel colorful graphical presentation, that increases the visibility and functionality of data displayed to the medical staff. The ALICE device is being designed to be both lightweight and highly durable and is designed to be equipped with long battery life. The ALICE device is intended to be indicated for use in clinical settings requiring CPB support. Inspira plans for the ALICE to be the first device to Integrate the HYLA Blood Sensor designed to be non-invasive, perform continuous measurements and alert physicians at real time of sudden changes in a patient's specific key blood indicators.
Inspira Technologies' goal is to set a new standard in various aspects of patient care, targeting intensive care units (ICUs), general medical units, operating theaters, emergency medical services and small urban and rural hospitals, with the focus of increasing accessibility to medical care for millions of patients worldwide. As part of our strategy to reach these goals, and in parallel to pursuing regulatory approvals, we are actively working to establish collaborations with strategic partners and globally ranked health centers to provide endorsement and clinical adoption for regional deployments of our respiratory support, CPB, and blood measuring products and technologies.