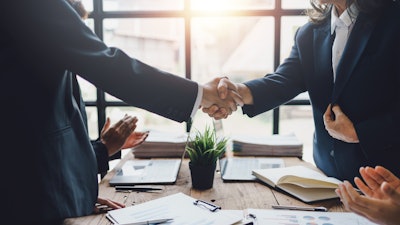 iStock
LTS LOHMANN Therapie-Systeme AG (LTS), a pharmaceutical technology company that develops and manufactures drug delivery systems such as Transdermal Patches ("TTS"), Oral Thin Films ("OTF") and Micro Array Patches ("MAP"), is acquiring the Sorrel wearable injection device business with its headquarters in Netanya, Israel.
The acquisition is a crucial step in LTS' strategy to broaden its portfolio of drug delivery platforms. Sorrel's large volume wearable injector technologies will enable LTS to go beyond its current passive technology offerings. It opens new opportunities for LTS to support pharma partners in the field of large molecules and biologics.
Eitan Medical is a global leader in advanced infusion therapy and drug delivery solutions with reliable innovations that put patients at the center of care, making drug delivery easier and safer than ever before. Within Eitan Medicals, Sorrel provides an innovative solution for the subcutaneous delivery of large molecule drugs. These connected, pre-filled and pre-loaded wearable devices enable patients living with chronic and high burden conditions to self-administer medication safely and efficiently without interrupting their daily lives.