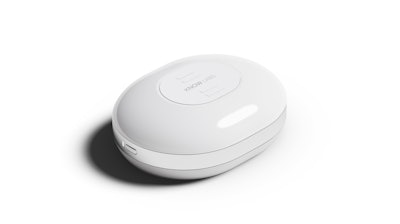 Know Labs
Know Labs, an emerging developer of non-invasive medical diagnostic technology, revealed the next stage in the development of its proprietary Bio-RFID technology – the Generation (Gen) 1 Device. Gen 1 incorporates Know Labs' Bio-RFID sensor – which has been proven as technically feasible and stable in delivering repeatable results in measuring blood glucose when used in a lab environment – in a portable device.
Currently, there are no medical-grade, commercially available, non-invasive means of measuring blood glucose. The completion of Gen 1 brings Know Labs closer to achieving its ultimate goal of delivering the world's first FDA-cleared non-invasive blood glucose monitor for the billions of people living with diabetes and pre-diabetes worldwide.
The Gen 1 prototype is a portable research lab, designed to be a powerful data collection device. Data collection in clinical research is the foundation for further algorithm development and refinement. This device will allow Know Labs to scale data collection tenfold, including testing across more diverse participant populations and scenarios.
Over the last five years, Know Labs has developed the Bio-RFID platform technology which consists of a radio frequency (RF) sensor – the hardware – and a method to collect and interpret billions of data points – the software – to identify and measure a wide range of different analytes both inside and outside the body. With Gen 1, Know Labs has made lab testing, and therefore clinical research, fully portable and, as a result, scalable. The modular design enables iterative research and development to allow Know Labs to better learn, test, refine and redesign on an ongoing basis.
The device was built by the Know Labs team in partnership with world-class mechanical, electrical and firmware engineering, and industrial design experts at Igor Institute and Bould Design, and renowned microelectronics and systems engineer, Reza Kassayan, MD, BSEE – all of whom were critical in overcoming the many complexities to bring Gen 1 to life.