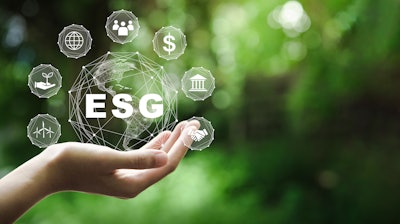 iStock
BD (Becton, Dickinson and Company) on Friday announced the formation of the Sustainable Medical Technology Institute, a model of practice within the organization that will bring together BD researchers and engineers, as well as quality, regulatory, policy and operational expertise, to focus on reducing the environmental impact of the company's product portfolio in three areas, including adopting sustainable product design strategies, developing and deploying sustainable sterilization technologies, and addressing materials of concern (MOC).
The institute will serve as an example of how the company can prioritize high-quality, safe products for patients, and further its environmental, social and governance (ESG) strategy.
The institute will operate in North America, Europe and Asia, and will collaborate with cross-functional teams within the company's business units, including R&D, regulatory, quality, policy and operations roles, with the goal of ensuring accountability and a streamlined approach to sustainability efforts, as well as further address sustainability needs within the industry and global regulatory bodies.
Key initial efforts include reestablishing a set of minimum environmental and human health criteria for new products and product changes aligned with the company's 2030+ ESG commitments and goals, and identifying new ways to reduce, reuse, recycle or replace materials. These efforts will inform the company's product life cycle roadmap and enable adoption of a sustainable-by-design product development process.