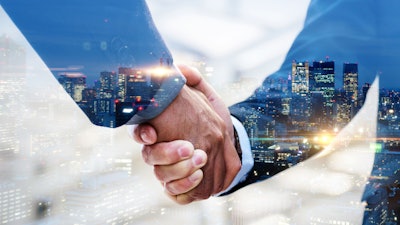 iStock
Lab Logistics Management, a provider of outsourced medical supplies, kitting and logistics services to the healthcare industry and portfolio company of Atlantic Street Capital, announced today the acquisition of The Allied Group, a fulfillment services provider offering printing, kitting, and mailing services to healthcare and life science organizations worldwide.
Founded in 1946, The Allied Group provides a suite of services including design, print, assembly, and fulfillment of over 2.5 million diagnostic kits annually, as well as associated collateral for healthcare and life science companies. Specimen collection kits are used to detect hereditary diseases, RNA, DNA and genetic screening, genome testing, and other analyses. The Allied Group operates from an FDA approved assembly facility with fulfillment centers able to serve North America and Europe with prompt response times and full track and traceability via a customer portal. The Allied Group is headquartered in Cranston, RI and was a portfolio company of Compass Group Equity Partners.
"The addition of The Allied Group is a compelling strategic combination that demonstrates our commitment to expanding and deepening our product and kitting offering, further expansion in the pharma services customer sector and expands our domestic and international reach. The Allied Group's shared expertise and turnkey solutions and shared service-first culture is perfectly aligned with our growth vision. We look forward to welcoming The Allied Group team to the Lab Logistics family," said Ruth Abdulmassih, Chief Executive Officer of Lab Logistics.
"As CEO of The Allied Group for over 25 years I am incredibly grateful to all the dedicated team members, partners and customers who have supported us and helped build this great company. Lab Logistics offers a strong cultural fit for our company and was clearly the right partner for our employees and customers. I look forward to working with Ruth and the Lab Logistics team to ensure a smooth transition for our all of our stakeholders and continuing our mission of delivering great service to customers and being a great place to work for our employees," said Bob Clement, CEO of The Allied Group.