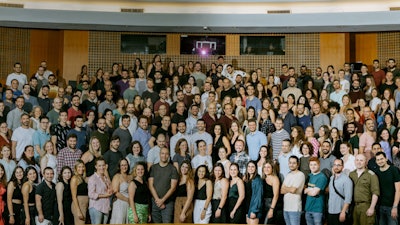 Aidoc
Aidoc, a provider of healthcare AI solutions, announced today a $110 million Series D round investment, bringing its total funding to $250 million. The round, co-led by investors TCV and Alpha Intelligence Capital (AIC), with participation from AIC's co-investor CDIB Capital, will power the continued expansion of the Aidoc AI Care Platform.
The platform helps hospitals deal with challenges in the post pandemic reality of physician and nursing shortages, rising supply costs and an increasingly challenging economic environment.
"We are building the kind of breadth and depth in AI that is allowing hospitals to fundamentally change the way they do business and provide the solutions needed to successfully compete during these challenging times" said Elad Walach, CEO of Aidoc. "Aidoc is already the leading imaging AI platform, but with this new round of investment, our aim is to massively ramp up our AI Care Platform to cover both the various hospital medical service lines and the depth of integration into the clinical workflows, empowering hospitals to activate cross-specialty care teams and deliver the best quality of care in a scalable, efficient way to patients".
The AI Care Platform features 15 FDA-cleared clinical solutions in addition to the Care Coordination application which operates as an intelligent layer on top of hospital IT systems, offering physicians a centralized solution to address care points, across the health system. The full platform lets radiologists and other imaging professionals to triage potential time-critical cases and for the care team to conclude insights derived from imaging data, and electronic medical records. Through the Platform, physicians are empowered to spend more time engaging patients, being proactive and providing higher quality treatment, rather than being consumed by manual processes, being reactive to inbound requests and risking patients slipping through the cracks.
"Founded with a patient-focused and product-centric mentality, Aidoc has a bold vision to forge a new market category in healthcare and deep, established roots in medical imaging," said Gopi Vaddi, General Partner at TCV. "We believe Aidoc's platform will change the way hospitals operate and serve as the missing layer of intelligence needed to transform healthcare."