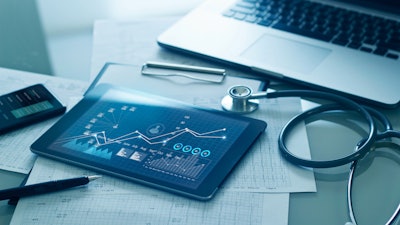 iStock
CHARLOTTE, N.C. (AP) — A North Carolina doctor has been indicted in connection with a scheme that defrauded federal programs of more than $11 million, a U.S. attorney said.
Dena J. King, U.S. Attorney for the Western District of North Carolina, said in a news release that Sudipta Mazumder, 46, of Charlotte, is charged with six counts of making false statements relating to health care matters and a single count of health care fraud.
The indictment says that during 2019 and 2020, Mazumder was a doctor in Charlotte and worked as an independent contractor for a Delaware-based telemedicine company. During that time, Mazumder allegedly signed fraudulent orders for knee braces, leading to the filing of thousands of fraudulent reimbursement claims to Medicare and TRICARE.
According to the indictment, Mazumder falsely stated in those orders that she performed medical examinations of Medicare and TRICARE patients and falsely certified that the braces were medically necessary. Mazumder never examined the Medicare and TRICARE beneficiaries, and had little to no interaction with them, the indictment said.
Instead, prosecutors said, Mazumder received from the telemedicine company unsigned orders for orthopedic braces, which she signed and returned to the telemedicine company in exchange for $20 for each purported assessment that she performed.