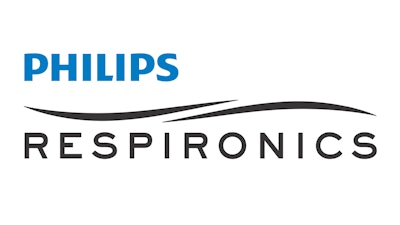 The FDA has alerted patients, caregivers and health care providers that Philips Respironics recalled certain bi-level positive airway pressure (also known as Bilevel PAP, BiPAP, or BPAP) machines that may contain a plastic contaminated with a non-compatible material.
If the plastic is in the device motor, it may release certain chemicals of concern called volatile organic compounds (VOCs). The plastic may also cause the machine to fail and stop working suddenly during use.
This recall is not associated with the PE-PUR foam issue impacting certain BiPAP machines recalled in June 2021. However, this new recall does apply to some of the devices recalled in June 2021.
Philips distributed 386 affected BiPAP machines in the U.S. between August 6, 2020, and September 1, 2021.
On August 26, 2022, Philips sent affected customers, including durable medical equipment (DME) suppliers, an urgent medical device recall letter. The models, some of which are intended for use only in clinical environments, are listed below; however, only machines with the serial numbers identified in the company's recall letter are affected by this recall.
A-Series BiPAP A30 (Ventilator)
A-Series BiPAP A40 (Ventilator)
A-Series BiPAP V30 (Auto Ventilator)
OmniLab Advanced+
A bi-level positive airway pressure machine pumps air under varying pressure into the airway of the lungs. BiPAP (ventilator) machines use a higher pressure when you breathe in and lower pressure when you breathe out. The devices are prescribed for people with obstructive sleep apnea syndrome to keep their airways open during sleep, for those who have respiratory insufficiency (not enough oxygen breathed in or carbon dioxide breathed out), or respiratory failure (stop breathing).
BiPAP machines may be used to treat adult and pediatric patients at home and in clinical environments, such as hospitals and sleep laboratories, depending on the instructions for use for the particular device model.
The potential risks of inhaling VOCs include:
Headache
Dizziness
Irritation in the eyes, nose, respiratory tract (airway) and skin
Hypersensitivity reaction, such as an allergic reaction or another immune system reaction
Nausea or vomiting
Toxic and cancer-causing effects
If the plastic causes the machine to fail and stop working suddenly, it may lead to serious injury or death.
The FDA is not aware of any reports of serious injury or death associated with the recalled BiPAP machines due to the contaminated plastic issue.
For this recall, as with recalls in general, the FDA is reviewing the strategy the company proposes to address the problem, assessing the health hazard presented by the product, determining if the problem violates FDA law or involves potential violations of FDA requirements, and if appropriate, assigning the recall a classification (I, II, or III) to indicate the relative degree of risk.
For a summary of FDA recommendations, visit https://www.fda.gov/medical-devices/safety-communications/certain-philips-respironics-bipap-machines-recalled-due-plastic-issue-fda-safety-communication.