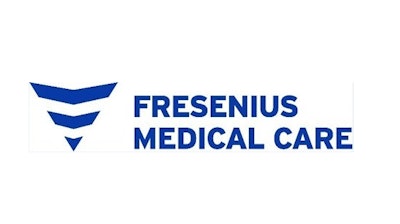 Fresenius Medical North America's (FMCNA) Renal Therapies Group, a provider of kidney care products, will be a company of choice to help treat the more than 35,000 military veterans receiving dialysis from the U.S. Department of Veterans Affairs (VA).
The VA awarded a five-year contract to FMCNA in five different categories, the most of any medical device company, including home dialysis machines, critical care equipment, water purification systems and in-center hemodialysis.
Under the five-year deal, the VA's 106 hospitals and clinics can purchase Fresenius Medical Care's in-center, acute and home dialysis offerings. This commitment by the VA allows our veterans access to a continuity of care by the industry's leading provider.
The VA endorsement includes the 2008T BlueStar hemodialysis machine which provides life-sustaining dialysis care with the addition of the industry's only integrated fluid management technology.
The contract also includes the NxStage System One S with NxView for hospital systems to provide Continuous Renal Replacement Therapy (CRRT) to patients with acute kidney injury, as well as the AquaC UNO H, a portable water treatment system featuring a compact footprint.
Two home dialysis systems from Fresenius Medical Care also received this VA endorsement, including the company's NxStage Versi HD and Liberty Select Cycler. Empowering more patients to choose home dialysis is a key priority for the company and the government as it can provide veterans greater lifestyle flexibility and independence.
The contract is effective from August 1, 2022, through July 31, 2027.