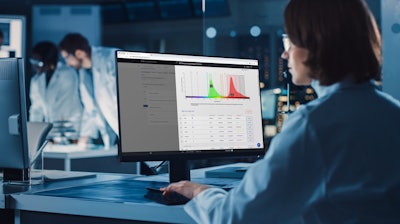 BD
BD today launched BD Research Cloud, a cloud-based software solution designed to streamline the flow cytometry workflow to enable higher quality experiments with faster time to insight for scientists working across a range of disciplines including immunology, virology, oncology and infectious disease monitoring.
Flow cytometry is a tool used to analyze single cells based on their characteristics, letting scientists study them in more detail to better understand health and disease. Traditional flow cytometry workflows can be inefficient, time consuming and involve many incompatible systems. BD Research Cloud, developed by the BD software engineers who created FlowJo Software, bridges and integrates all of the flow cytometry workflow steps, enabling scientists to more easily design reagent panels, connect instruments with data analysis software, store experimental data and procedures, and manage collaboration with colleagues.
BD Research Cloud is built on a cloud infrastructure and is specially optimized for BD instruments and reagents. As a cloud-based open system, future releases will provide users with even more intuitive and powerful capabilities, alongside growing resources from BD including panel design education sessions, e-books and dedicated applications support.