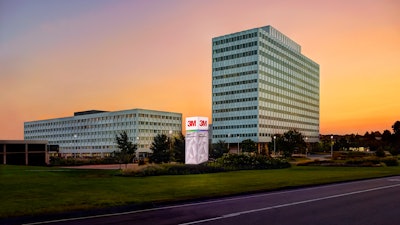 3M
3M has completed the sale of its rights to the Neoplast and Neobun brands and related assets in Thailand and certain other Southeast Asia countries to Selic, a company focusing on bonding innovation serving various industries. The sale included related manufacturing assets of the Ladlumkaew, Thailand, facility.
Neoplast and Neobun products, sold primarily in Thailand and Southeast Asia, were part of the Skin Health & Wellness business with 3M. The portfolios included sports and medical tapes, bandages and medicated products for the consumer and health care industry.
3M's active portfolio management strategy is focused on leveraging the strengths of 3M to create the greatest value for customers and delivering strong returns for shareholders. As part of ongoing strategic portfolio management, 3M has decided to exit these brands and prioritize other areas in the business, with a continued focus on Asia markets. Recent examples of 3M's portfolio management include the separation of the Food Safety business, the announced spin off of the Health Care business, and the acquisition of technology assets of LeanTec for the automotive aftermarket segment in the United States and Canada.
Selic has indicated that it intends to establish operations at the facility, including employment of interested site employees, to scale up production of Neoplast and Neobun brands and further product development for its medical device business.
The sale will not have a material impact on 3M's financial results.