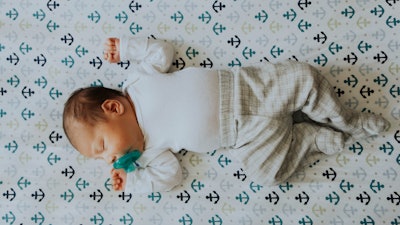 iStock
NeoLight has signed an agreement to acquire the Pacifier Activated Lullaby (PAL) System by Powers Medical Inc., a U.S.-based medical technology company that focuses on musical therapy in the newborn baby market. This acquisition strengthens the NeoLight neonatal portfolio by introducing a solution for two growing concerns in newborn care; Non-nutritive sucking (NNS) and Neonatal Abstinence Syndrome (drug-addicted babies).
The PAL system encourages and reinforces effective non-nutritive sucking of premature infants. This is accomplished by giving positive feedback to the infant in the form of music or a mother's voice as auditory input in direct response to sucking.
Non-nutritive sucking in general has significant benefits for infants – studies suggest that it reduces the time infants need to transition from tube or oral feeding, and from start of oral feeding to full oral feeding. It also reduces the length of hospital stay. In a recent randomized clinical trial performed at Vanderbilt, it was found that premature babies who received interventional therapy combined with their mother's voice with the PAL system were able to have their feeding tubes removed a full week earlier, were able to consume milk two times more, had significantly shorter hospital stays than babies who did not receive intervention.