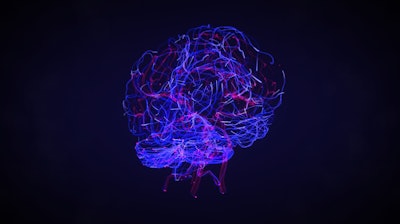 Medtronic
Medtronic today announced the launch of Medtronic Neurovascular Co-Lab Platform designed to accelerate innovation in stroke care and treatment.
The company is using its position and trusted partner reputation to create a platform that will ultimately advance technology concepts that have the highest potential to positively impact millions of stroke patients. Innovators, entrepreneurs, and physicians will be able to collaborate, enhance, and share their breakthrough concepts and products. With the launch of Medtronic Neurovascular Co-Lab Platform, Medtronic is deepening its commitment to advance stroke innovation as the world prepares to recognize World Stroke Day on October 29, 2022.
"We need to act now to prioritize the best concepts and strongest products to ensure they reach more patients sooner," said Dan Volz, president of the Medtronic Neurovascular business, which is part of the Neuroscience Portfolio. "Clinicians and innovators are passionate about improving stroke care, and the neurovascular technology market is brimming with ideas, improvements, and would-be therapies in need of development. Our platform will provide both an infrastructure and a process to realize viable opportunities on a previously unmatched scale."
Medtronic Neurovascular Co-Lab Platform will help bring neurovascular innovations to life. The process will be both transparent and collaborative, ensuring opportunities advance effectively and responsibly. The platform will be launched on October 29, World Stroke Day.
"What's fascinating about the neurovascular field is that we still have so much to discover about the brain. Medtronic has always invested in innovative stroke treatment technologies leading the standard of care and advancing the practice of neurosurgery," said Brett Wall, executive vice president and president of the Medtronic Neuroscience Portfolio. "The neurovascular market has enormous growth potential, and we invite innovative start-ups, physicians, venture-capital firms and inventors to collaborate with us as we set out to change stroke care as we know it today. With more than 90,000 employees across 150 countries – combined with our proven record in stroke innovation – Medtronic is positioned well to help address this urgent challenge."
Medtronic Neurovascular Co-Lab Platform is an always-on virtual portal for innovator submissions, which are then assessed and prioritized to determine a potential path forward. Chosen opportunities will be advanced based on their individual needs, including exposing innovators to Medtronic's network of experts, thought leaders and partners for collaboration, clinical study funding, and strategic and directional guidance.