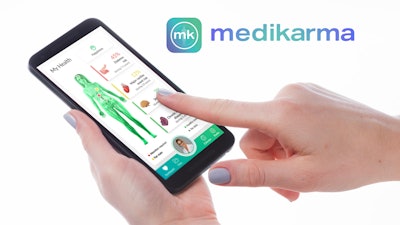 MediKarma
The Global Cancer Research Institute has partnered with Medikarma to provide its patients with premium access to information about their health and personalized Artificial Intelligence (AI)-generated recommendations to improve their wellness and aid in preventative care.
Medikarma is a provider of AI-based patient engagement, education and preventative care. MediKarma offers a consumer-focused platform with an AI health engine that provides a personalized human body visualization avatar, a dynamic health score, and a voice-based healthcare assistant that answers the recurring question, "What do I do next?"
By integrating each patient's health journey with thousands of data points from their Electronic Healthcare Records (EHR), devices, and wearables, MediKarma's AI engine is positioned to provide support and wellness advice tailored for every GCRI patient.
The Global Cancer Research Institute, a community-based dedicated Phase 1 to 4 Clinical Trial Unit in Hematology and Medical Oncology in Northern California, is an ideal candidate for the early implementation of MediKarma's AI technology. GCRI already offers patients access to cutting-edge, innovative new cancer drugs not available anywhere else; now, with Medikarma, they will add a first-of-a-kind innovation to their already groundbreaking patient protocols.