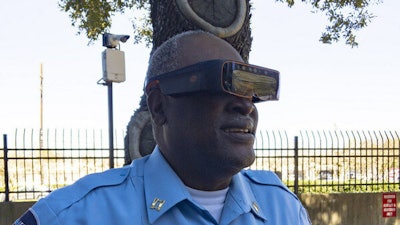 ThirdEye
ThirdEye is launching a fully integrated hardware and software package for healthcare that includes solutions for AR telehealth, AR Holographic display, AI remote surgery, Alzheimer's aid, vision impairment and thermal display.
This announcement comes after successful deployments of ThirdEye's AR solutions for the U.S. Government, VA, Crozer, NHS and other healthcare deployments. The launch of ThirdEye's fully integrated thermal solution brings to market a patented software-hardware package that combines Third Eye's built-in thermal camera feed in conjunction with the human hologram view.
The company said other use cases for the AR solution include remote consultations and monitoring, where it could be used to provide real-time visual information during remote consultations, allowing doctors to make more accurate diagnoses and treatment recommendations.